PROTECT YOUR NEW CAR WARRANTY WITH OUR FULL LOG BOOK SERVICE
LOG BOOK SERVICE
Maintain your new car's log book service schedule and ensure you have a reliable and efficiently running vehicle.

A manufacturers log book service is an extensive service guided by the vehicle manufacturer's specifications. Completing these services helps to preserve your vehicle's statutory warranty and keep your car in top shape.

A log book contains all the information for your vehicle's service requirements for the first 200,000km. It guides your mechanic on exactly what needs attention at that specific service interval. It is strongly recommended that a car owner also familiarise themselves with their log book, for a better understanding of the car's servicing requirements.

Choose Mcpherson's Bendigo automotive servicing for your manufacturer log book service needs, we will look after you and your car. We use only manufacturer specified parts and lubricants to ensure your vehicles performance is maintained. You have a choice in Bendigo of who services your new vehicle.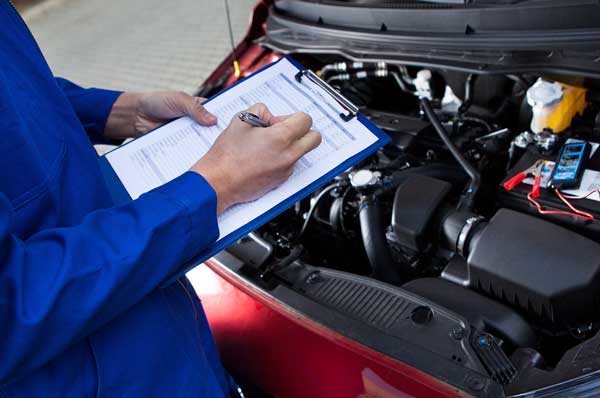 Worried about your new car warranty? No worries.
Many people believe they must go back to the car manufacturer's service centre for log book servicing to maintain the warranty. Actually, you are free to have your log book service carried out by any reputable and professionally registered service centre of your choice. McPherson's Bendigo's fully equipped car service centre can knowledgeably service your car with quality parts and protect your new car warranty at the same time, plus all of our work is backed by a 12 month warranty.
Is your new car due for a scheduled service?
All our log book servicing is:
Carried out by trained experience mechanics familiar with your type of vehicle.
Performed using state of the art diagnostic and tuning equipment.
Complete using only recommended quality parts and lubricants.
Call us on

03 5444 5902

to book your new car's log book service.